Making our World
It was VERY difficult to make a world and map from nothing...
Our awesome creators worked hard in the creation of this land of Tony Pitch Comics.
Here are some of our various pre-production drawing concepts.



Initial Sketches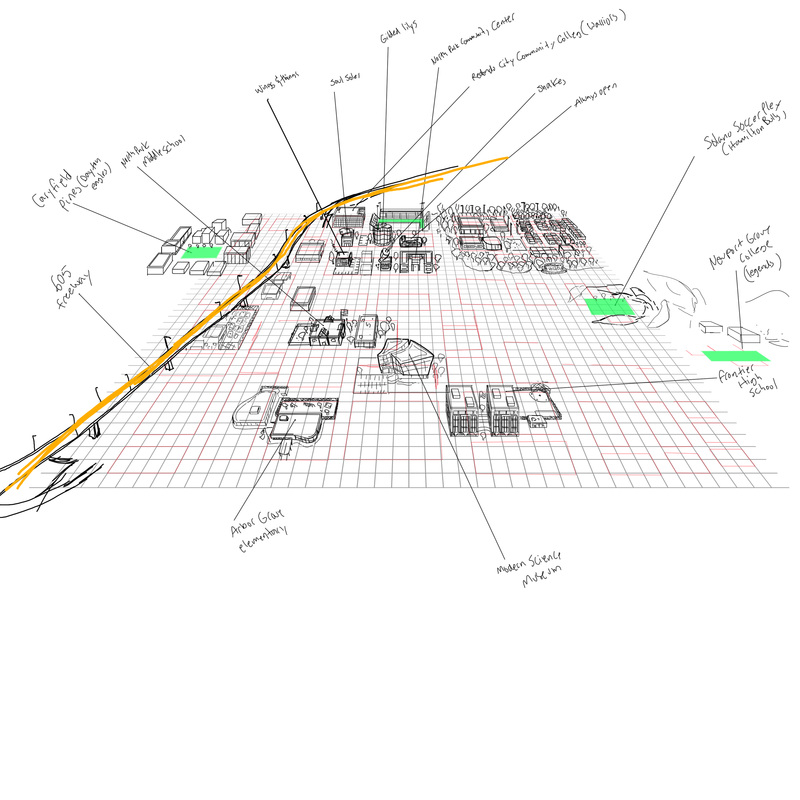 ---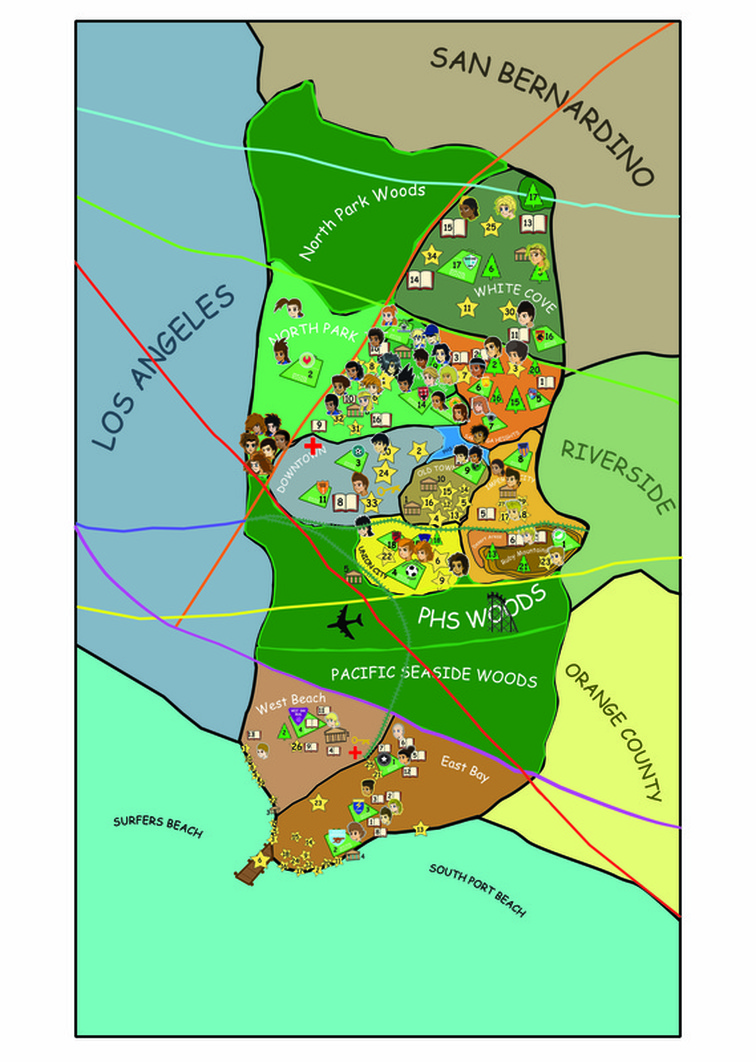 ---
3D Modeling
Our future plans are to convert our world into 3D models. We converted one of our locations, "Wings and Things" into this concept.


"Wings-and-Things" is a local Chicken Wing restaurant, featuring a
menu full of deep fried goodness. A giant cartoon chicken logo hangs
above the door and is plastered on the menus.
Built in a local neighborhood, this street corner building has been
cut into three separate shops – a pizza parlor facing the north/south
street, a British style pub facing the corner, and "Wings-and-Things"
facing the east/west street. "Wings-and-Things" has a takeout window
that has been added to serve late night foot traffic.
Inside you realize just how small a restaurant this really is. There
is room enough for only four or five tables in the entire place.
Dirty and greasy it's perfect for a high school hangout. At one end
is the counter with a soda drink machine next to it. On the other end
of the room a TV hangs in one corner showing sports, while underneath
it is a foosball table along with some antiquated video game machines.